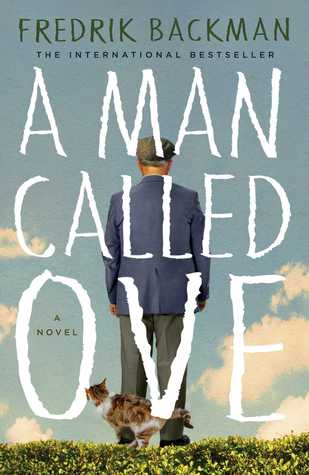 ** spoiler alert ** Yes, I cried ~ especially "ugly" at the end. But I laughed too. This was such a delightful emotional roller coaster of a book. I'd heard a lot of good things about 'A Man Called Ove' but it was even better than I imagined. A wonderfully written dissection of what comprised the man 'Ove' & made him "tick" the way he did plus a lesson in looking beyond the surface to the depths of a mans true self. Turns out Ove wasn't as impenetrable as he portrayed himself to be. It was so moving to watch Parvaneh break down all the barriers he'd erected. I kept wondering if she had special insight into personalities like his or was it just her being her? 

Whatever it was, thank God she and her family ran over his mailbox on that particular day. His life was enriched from that moment on in a way he never could have predicted. That bedraggled stray cat deserves mentioning too. It showed the same persistence as Parvaneh and to the same effect. It could not have been more endearing. 
I think we've all had a man (or two) like Ove come into orbit around our own lives which is what makes this book resonate so much. Most of us navigate around them because we can't or don't want to deal with their black & white, pain-in-the-butt attitude toward the world and the way things "should" be done. Can't say I haven't done that myself or done my share of "eye-rolling" but could be that's the wrong method & warrants examination? Look what a treasure & unexpected "softy" Ove turned out to be...

A book worthy of all the hype!