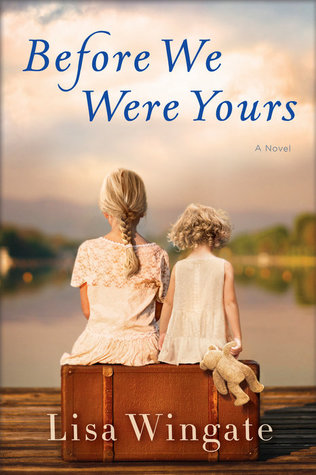 ** spoiler alert ** What a haunting story. Although it's fiction, the heartbreak comes from knowing the author based it on real accounts from orphans who survived the cesspool that was called the Tennessee Children's Home Society. I can only think of it as a first rate criminal racket, created by Georgia Tann ~ and even after her death, protected by the powerful & privileged people who benefited from her actions. The methods by which she obtained babies & children were atrocious. I can't imagine the psychological damage that was inflicted on the children old enough to realize what was happening to them & the biological parents who had them taken away. It's crazy this went on for decades without being exposed. Another example of how the less fortunate are not protected by the same rights as those with "means."

In the book, all the children suffer tremendously but poor Rill (as the oldest of the five children) gets it the worst. She takes to heart her father's words "to look out for the younger ones," even tho that's a request above and beyond her age & ability. The pressure & guilt of that responsibility are tremendous for a child of 12. You feel her desperation and despondence every time a sibling is taken away. The worst was what happened with feisty Camellia tho. That just turned my stomach. I have no doubt there was some creep exactly like Riggs lurking around the Homes. That he went unpunished was also a gross injustice. The thought of how many kids he abused curdles my stomach.

In the end, it was profound that May (Rill) realized, when she finally got back to Arcadia again, that it was a necessary step (to go back) in order to let that life go & move forward with a new one. She had strength & vision beyond her years, that's for sure. I'm glad at least she and Fern were kept together & found a way to happiness. 

I couldn't figure where Avery's grandmother fit into the picture for the longest time ~ there were only three curly haired, blonde sisters that we were aware of throughout most of the story. It was an interesting twist when we find out the connection. 

I would recommend this book to anyone and everyone. It sounds depressing but it's actually quite riveting despite the content matter. The actions of this "Society" and the people who helped facilitate the stealing and trafficking of children, altered an incredible number of lives. It's almost surreal, but sadly not so. I'm glad authors research and write about the slimy parts of our communities so that maybe, by raising awareness, they won't ever repeat themselves again. What happened in these orphanages, should definitely not ever, ever reoccur.